This international conference is dedicated to the teaching of Latin and Ancient Greek at Primary school, with talks and discussions by practitioners from Belgium, France, Germany, Greece, Italy, The Netherlands, the United Kingdom, and the United States. The conference is open to all: we invite teachers and students from all levels of education and other interested parties from any country to join the discussions on organization, pedagogy, and inclusivity.
Conference language: English. Simultaneous translation into French available.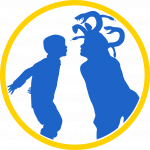 When: 26 January 2022 from 2 to 6pm Central European Time
Where: Zoom. The link will be shared after registration.
Registration: click here. The deadline for registration is 24th January 2022 at 5pm Central European Time.
Poster for downloading: poster.
The teaching resources, links, and powerpoints will be available on the Euroclassica website after the conference.
Contact: Evelien Bracke (evelien.bracke@ugent.be), Steve Hunt (sch43@cam.ac.uk), or Lidewij van Gils (l.w..vangils@uva.nl)
Provisional Programme:
1.45-2pm:
Join Zoom
2-2.15pm:

Lidewij Van Gils (University of Amsterdam, the Netherlands): welcome

Evelien Bracke (Ghent University, Belgium): contextualization and Ancient Greeks – Young Heroes project

Session 1
Organization and Cooperation (Chair: Evelien Bracke)
2.15-2.30pm:
Alette Rosing (The Netherlands): 'Teaching Classics at primary school with the help of secondary school pupils'
2.30-2.45pm:
Maria Oikonomou (United Kingdom): 'Teaching Primary via Teaching Higher'
2.45-3pm:
Jane Maguire (United Kingdom): 'Benefits of introducing Latin into UK primary'
3-3.15pm:
Discussion
3.15-3.25pm:
Break
Session 2:
Pedagogy 1 (Chair: Steve Hunt)
3.25-3.40pm:
Liz Syed (United Kingdom): 'Using comprehensible input in the Latin primary classroom'
3.40-3.55pm:
Riccardo Di Donato and Andrea Taddei (Italy): 'Educare all'Antico: An experience in some Italian primary schools'
3.55-4.05pm:
Discussion
4.05-4.10pm:
Short break
Session 3: 
Pedagogy 2 (Chair: Steve Hunt)
4.10-4.25pm:
Sofia Goula (Greece): 'In Greek we trust: Παίζοντες μανθάνομεν'
4.25-4.45pm:

Brigitte Franceschetti, Laurence Duchemin et Adrienne Durand (France): '"Comment apprendre le grec ancien aux jeunes enfants: Faire naître et grandir l'amour du grec en eux' (Talk in French with English translation) 'How to teach ancient Greek to young children: increasing their love of ancient Greek'
4.45-4.55pm:
Discussion
4.55-5pm:
Break
Session 4: 
Inclusivity (Chair: Lidewij Van Gils)
5-5.15pm:
Eleni Bozia (United States): '"Translating" Classics for Generations Z and Alpha'
5.15-5.30pm:
Stefan Kipf (Germany): 'Latin and inclusive language teaching: Conceptual basics'
5.30-5.45pm:
Discussion
5.45-6pm
Steve Hunt (Cambridge University, UK): Concluding discussion and future plans
6-6.30pm:
Informal discussion on the Wonder platform (link to be provided)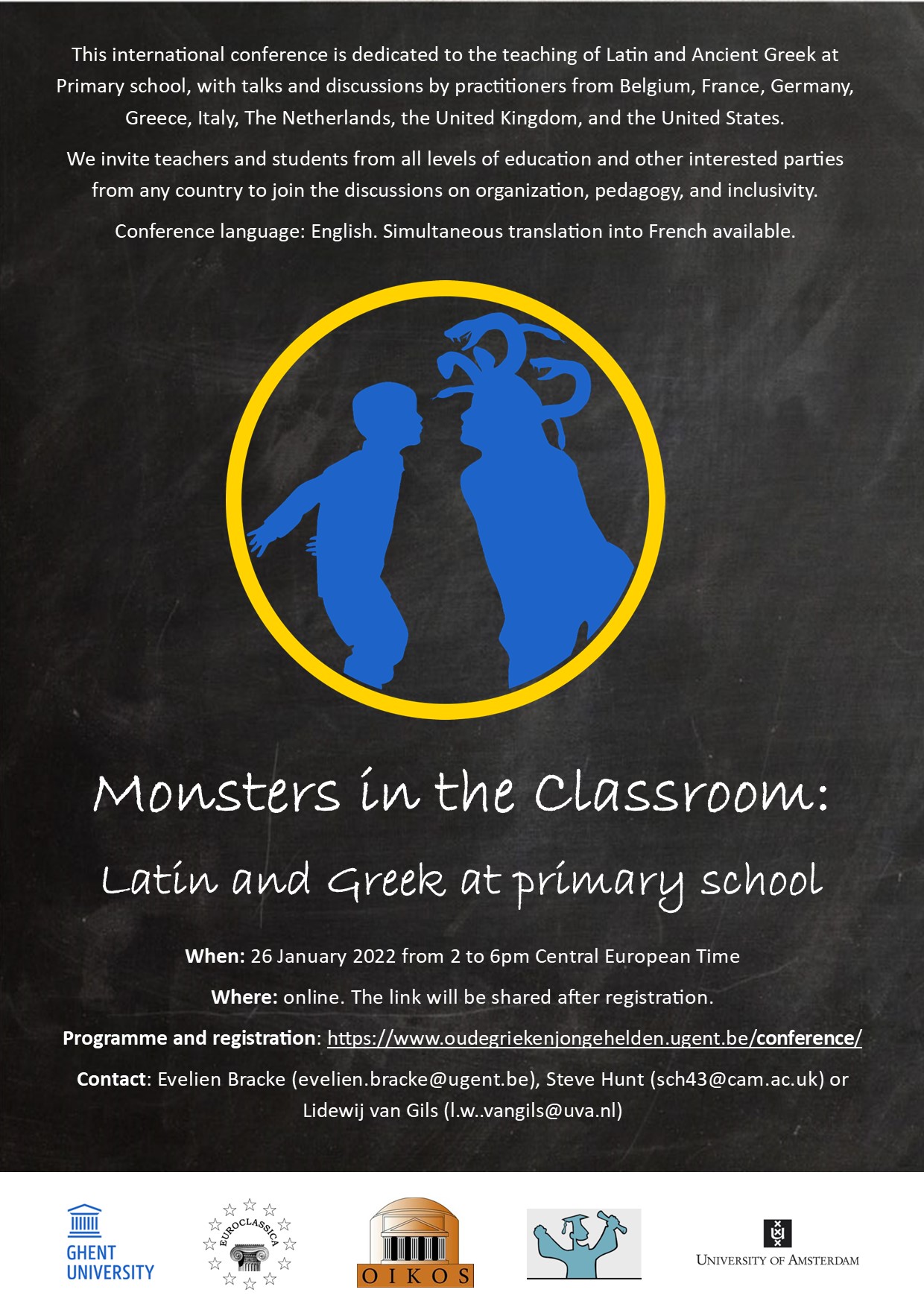 The conference organizers are grateful for funding from Ghent University (CWO Faculty Arts & Philosophy) and OIKOS.
With thanks to Michiel Segaert for the wonderful logo.